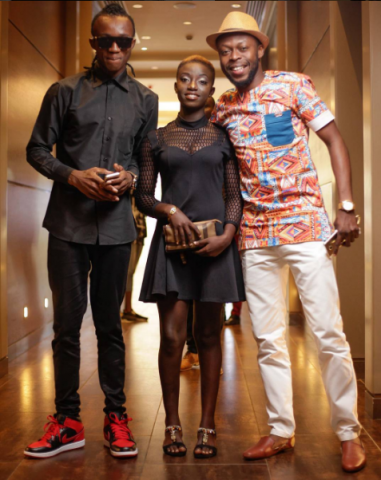 I am stirred to add my voice to Rashida, the talk of town in Ghana at this moment. Reflecting on articles and options of the many who have opined on Rashida's viral video and its successive Jigwe Award, I think I have to deprecate and condemn Rashida's choice of words and boast of sexual prowess with all of my inner strength and energy. Rashida has somewhat shown that we as people are unsuspectingly losing our poise, formality and moral scruples. Is it not awful to see a young girl at the basic level of our Ghanaian education pinpoint herself out as a mastered sex mentor and guru?
For the benefit of those who don't know about Rashida Black Beauty. Her full name is Rashidatu Mohammad, she's a junior high school leaver from Berekum. A few weeks ago, a video she had recorded with her mobile phone insulting her (Malafaka) boyfriend, Kushman who had jilted her for a senior high school girl became viral on social media.
An underlined cause of the above can undoubtedly and evidently be seen here. The society has failed. Rashida should not be the only object in this net. What about Kushman, her ex-boyfriend and his new lover? I believe they are all practically of the same age or are presumably close in terms of age. So, if youngest of their kind nationwide are seriously taking taste of such depravity, then we have no bound in terms of values and morality, likewise their otherwise. This is obviously a negative trend and needs to be upturned.
Many have condemned Rashida and the Jigwe Awards well enough. I, in a way is of an opposite view to that. Despite my condemnation of Rashida's words and grand display of her sexual aptitudes in the viral video, I see her as a beautiful black young girl with the character of a real African woman. I am a man and I would want my fellow men alike to tell me why we choose to pick and choose on women and cause them hurts by jilting them for no good reason. We only like hit and run, and in turn would want to see women keep quiet about it. Rashida did the opposite. She only stood up for womanhood but went far. Why are we failing to see that beauty? I wish to the see the black beauty in Rashida in all women.