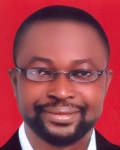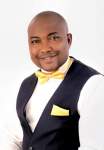 The immediate past MCE of Berekum who also represented the party in the last general election for the for Berekum West, Hon Lord Oppong Stephen is being challenged by a renowned sports journalist, sports administrator and an estate officer, Mr Dickson Kyere-Duah, popular known as Kwabena Kyere Stuggard.
Hon Lord is asking the delegates of the NDC to vote for him in order to lead the party again. He believes he has the experience and based on the development he has done for the community, he would be able to win the seat for the NDC in the 2016 general elections.
Mr Kyere on the other hand, believes he's the best candidate for the party because of his enormous contribution to the development of the party. He promises to develop the grass-root level, which he say, he has already started by opening bank accounts for all the 44 polling stations in order to raise funds to support the activities of the polling stations.He's also promised to provide party offices for the smaller villages in the constituency. He has indeed provided offices for Koraso and Jamdede and has revamped the constituency office in Jinijini and currently pays a cleaner for the maintenance of the office.
He's also working on the refurbishment of the sewage disposal area in the constituency to improve the sanitation situation.
He started his basic education in Jinijini. He did his senior high education at Sunyani Senior High school, from there he went to Wesley College of Education then to the University of Education in Winniba. He obtained his Master degree at The University of Glasgow in the UK.
He has worked in Sunyani polytechnic in various capacities, including environmental and estate officers. He is currently the media officer of the Local Black Stars' team.
The election is scheduled to take place on Saturday, the 21st of November 2015.