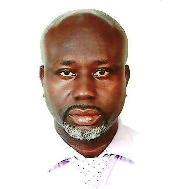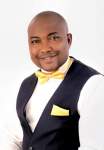 The Municipal Chief Executive, Hon. Opoku Yiadom AKA Agidas, who has earned the title Adwumawura, took a commanding lead over Mr Simon Ampaabeng Kyeremeh in the NDC primaries which was held over the weekend. He beat Mr Ampaabeng over 1600 votes giving him 77.43% victory. He thus becomes the Parliamentary candidate to lead the Berekum East for the NDC against the NPP's incumbent, Dr. Kwabena Twum Nuama in next year's general elections.
At Berekum East, the total vote cast was 3039 out of 5979 expected voters. Hon. Opoku had 2353 while Mr Ampaabeng had 662 votes but 24 of the ballots were rejected.
At Berekum West, Mr. Dickson Kyere-Duah AKA Stuggard took a comfortable lead over former MCE, Hon. Lord Oppong Stephen. Mr Kyere-Duah had 1717 representing 66.01 % of total vote cast while Hon Oppong had 883 representing 21.78%. The rejected ballots were 41. The total vote cast was 2639 out of 4888 registered voters.
Mr. Dickson Kyere-Duah (Kwabena Kyere Suggard) will thus be leading the NDC at Berekum West to face NPP's three times candidate and current incumbent Hon. Kwaku Agyenim Boateng in the 2016 general elections.
Next year's election is anticipated to be one of the keenest in Berekum looking at the calibre of candidates from both the NDC and NPP sides.