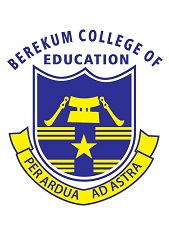 With the advent of technology and the migration to e-services, the Nation Conference of Colleges of Education Principals (Princof) have introduce an online application process for the 2014/15 admission into the various Colleges of Education in Ghana. This is to help ease the burden on student trooping to the various colleges of education for admission forms.
The processes involved are
First Check to see if you qualify, that's is, for both WASSCE and SSCE holders, you should have credit in five Subjects comprising three core and two elective subjects. Note that this will depend on what you would want to pursue at the college. More information on the courses can be accessed via Here
Then go to the nearest Ghana Commercial Bank (GCB) and pay One hundred Ghana Cedis (GHC100) via SmartPay to Colleges of Education-Ghana account number. You will be issued a serial number and a PIN code.
Then visit Here for the online application process. (Note that you will require the PIN and Serial Numbers from the SmartPay for the online processes and other subsequent processes so make sure you have them and keep them very well)
You can apply if you are awaiting your WASSCE results.
The deadline for the online application submission is 30th May, 2014.
For more information visit admissions.princof.org