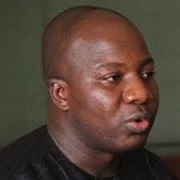 The Fred Crenstil-led three man committee which includes former FA vice-president Fred Pappoe and FA's technical director Francis Oti-Akenten who were tasked by the Ghana FA to appoint a technical advisor for the Black Stars head coach Kwasi Appiah on the back of a disappointing World Cup feat, last week settled on two candidates out of the over sixteen applicants who applied for the vacant position at the Black Stars.
Former Black Stars Serbian coach Milovan Rejevac and Danish trainer Flemming Serritslev were shortlisted to contend for the top job, of which Black Stars coach Kwasi Appiah is expected to choose one of the two candidates as his technical advisor.
The sector Minister therefore wants the Black Stars technical advisor to be mandated to focus on all the national teams.
The Minister in an interview with Asempa Fm requested that the incoming technical advisor should not be allowed only to work as a consultant for the Black Stars, but also as an advisor for the junior and female national teams.
"I want to see somebody who is very competent and capable. And my advice will be that this person should not just come and be the technical advisor to the coach and the Black Stars only. He should focus on all national teams".
"This person should come and be the sort of a national technical advisor. So that he is supporting the coach of the Black Stars, but also supporting the coach of the Satellites and also supporting the coach of the Black Queens".
"He should be somebody who should support of the national team coaches, as they prepare for their various tournaments, So that his skills are not limited to impacting on the Black Stars only".
64-year-old Rajevac has been tipped as the favorite to take up the technical advisory job having successfully led the Black Stars to the finals of the 2010 African Cup of nations in Angola as well as a quarter final exploit at the 2010 FIFA World Cup in South Africa.
Whiles his competitor Serritslev stand in pole position with his rich CV which includes working as the Assistant manager of the Danish national team from 1992-2000.
He also handled the Denmark U-21 team from 2000-2006 going on to manage the Armenia U-21 team from 2009-2010.
ghanasportsonline.com